Welcome to my Website!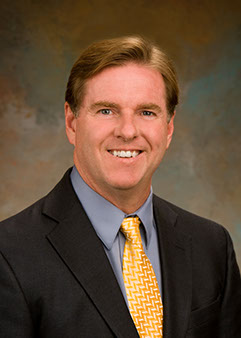 Thanks for stopping by to visit DrVost.com. I'm Dr. Kevin Vost and I always enjoy visitors.
So please then, sit back, grab a mug of coffee, take your shoes off, and sit a spell. Take your time and peruse this site at your leisure. I hope you find something of interest.
Hot off the presses and in stock at Sophia:

Have you tasted of the wisdom of the World's Wisest Man?
St.Thomas Aquinas: Sublime Thought Made Simple
BEHOLD, THE ONE-MINUTE AQUINAS ON YOUTUBE!
http://www.youtube.com/watch?v=Juyvw3s08P4
h
2/09/14 -- New interview with Matt Abbott on the Renew America website. (Nestled between two easy questions, two not too easy ones.)
4/3/14 Skype interview on The One-Minute Aquinas with Michael Voris on his Mic'd Up Program.
Do you know and use the Catholic Art of Memory?
Medieval Memory Masters Meet the 21st Century
Do you not know that your body is the temple of the Holy Spririt?
Practial guides to physical strength and spritiual growth:
Saints Preserve Us!
Life Lessons for Today
from Some of Historys Greatest Saints
Theology for Atheists?
Dr. Vost's Journey from Faith to Reason
to Faith and Reason
The time to Man Up! has come. Honored to be a part of the team of this manly cast of authors:
http://www.amazon.com/Man-Becoming-New-Catholic-Renaissance/dp/1936453169/ref=sr_1_1?s=books&ie=UTF8&qid=1396691228&sr=1-1&keywords=man+up+zimmerer
http://www.amazon.com/Man-Becoming-New-Catholic-Renaissance/dp/1936453169/ref=sr_1_1?s=books&ie=UTF8&qid=1396691228&sr=1-1&keywords=man+up+zimmerer
Got Catholic Questions? Get Catholic Answers.
I've done interviews on five of my books over the years on Catholic Answers Live, and I'm happy to say that Catholic Answers will be publishing my memory book sequel:
http://www.catholic.com/profiles/kevin-vost
PS -- If it be books you're after, my author's page at Amazon.com is but a left click away.
Got Questions or Comments for Me?
Well then. By all means click here.
LIVE TALKS, RADIO, TELEVISION: 2011 - 2013
Please see the What's New (& Old) page for a history of past and upcoming events. Please also search my name on YouTube for episodes of EWTN's Bookmark with Doug Keck, The Journey Home with Marcus Grodi, and check out Johnnette Benkovic's Women of Grace website for links to my shows with Johnnette.
About Me
I am by training, vocation and avocation a psychologist, disability adjudication administrator, former college professor, American Mensa Research Review Committee member, weightlifting instructor, competitive powerlifter, Highland Games Heavy Events competitor, church lector, fast food fries and drinks man (a few decades back), who was raised Catholic, turned atheist for a brief spell of almost two-and-a-half decades, who returned to Christ and His Church and now writes for four Catholic publishers, and who does a lot of radio and live speaking engagements to spread the good news of the gospels and the Catholic Church, in particular, how it embodies the fullness of truth, synthesizing and perfecting along the way the graces of reason and faith, the Greco-Roman and Judeo-Christian heritages, and who, when unrestrained by a professional editor, loves to write exceedingly long sentences. Not always though. (Todd, Bert, George, and Cheryl forgive me.)
Caveat Flexor
Perhaps Latinists, or those who have studied law or economics, will recognize the phrase caveat emptor -- "let the buyer beware" (lest he be bamboozled)! Well, those who would be "flexors" (exercises) should keep some caveats (forewarnings) in mind. The fitness-related information on this web site is intended for healthy individuals and is not intended to replace your doctor's advice. Anyone with or without known health problems should consult with a treating physician before embarking on significant changes in exercise or diet. We will strive to become fit for eternal life, but we don't want to start the eternal part prematurely!